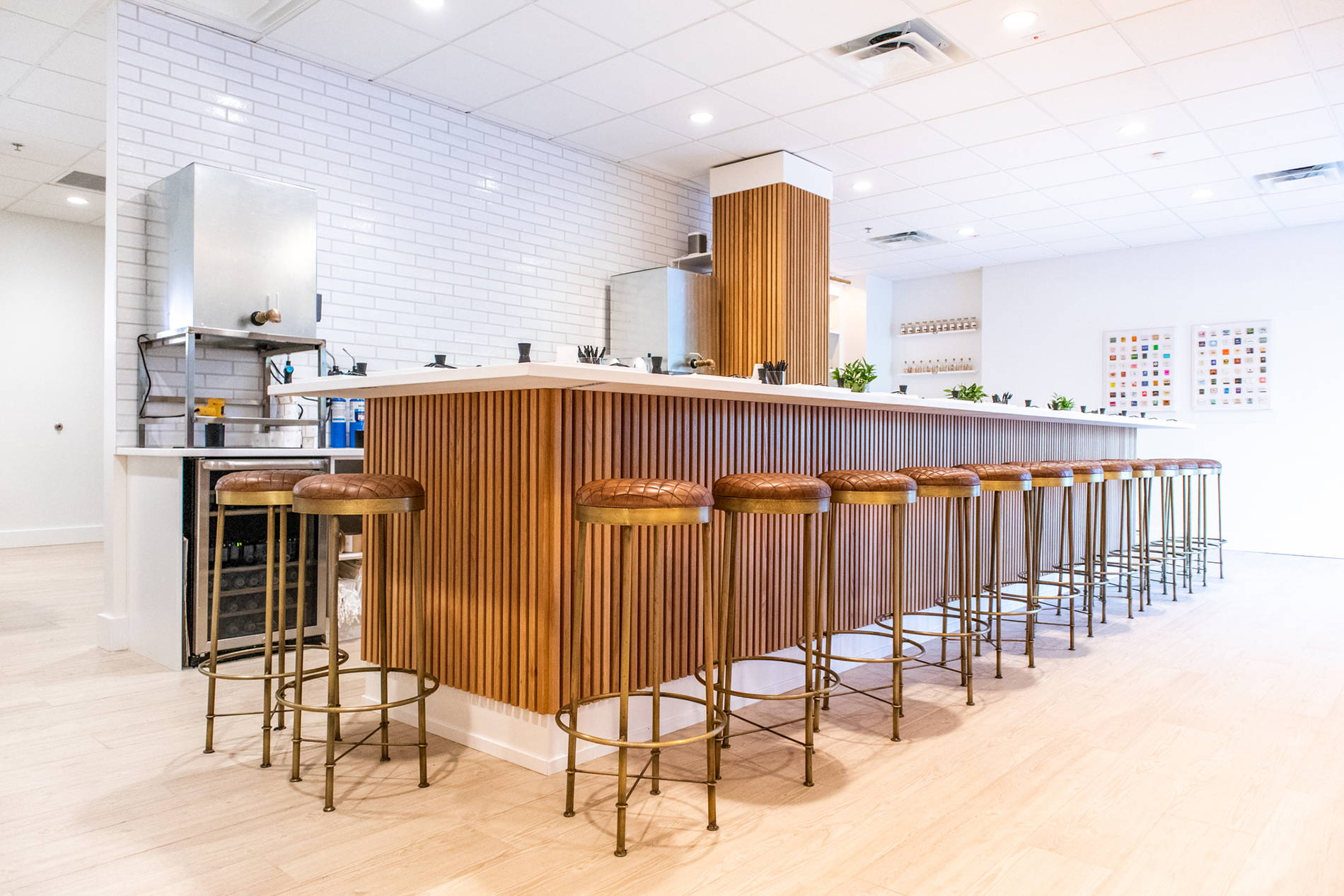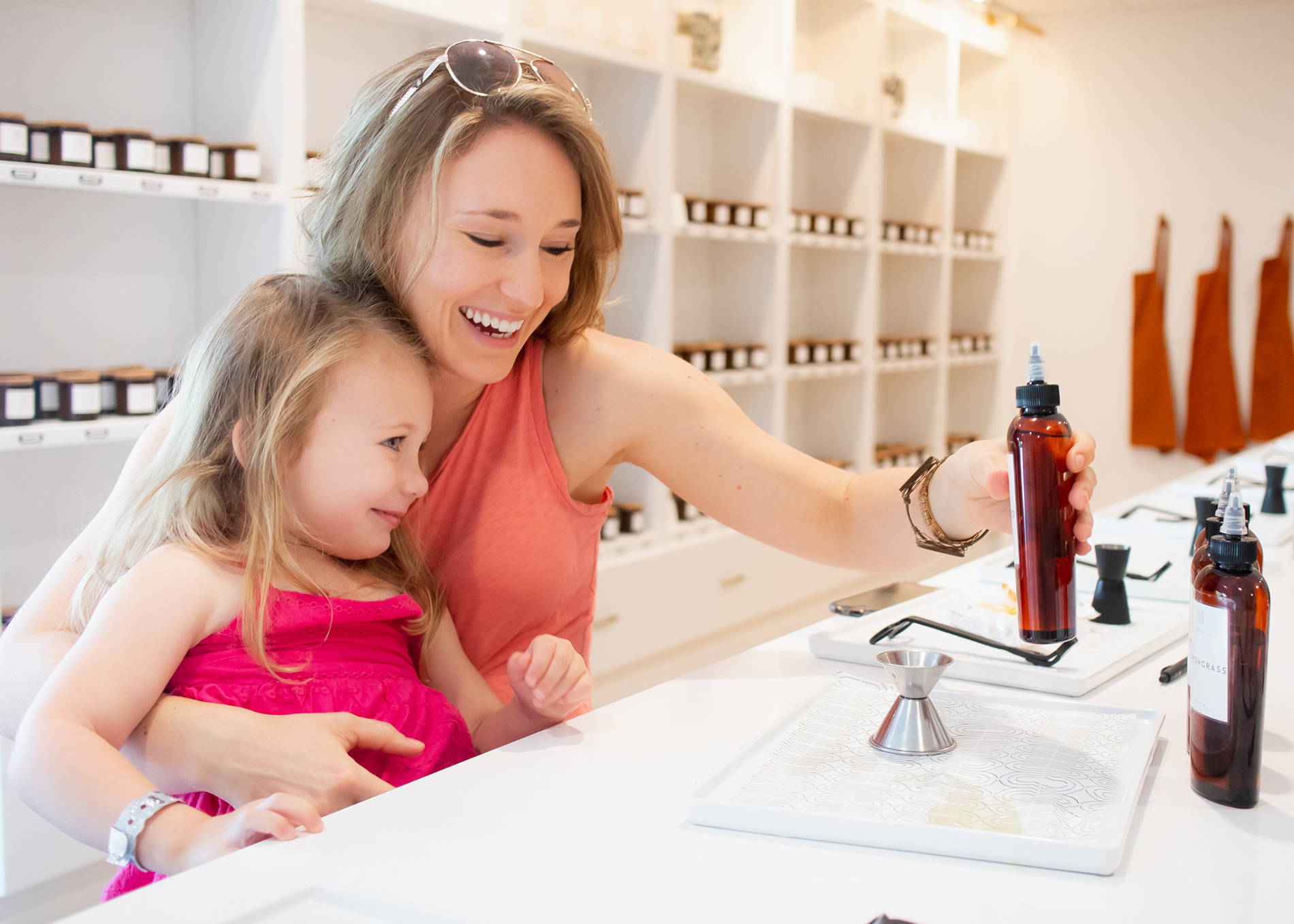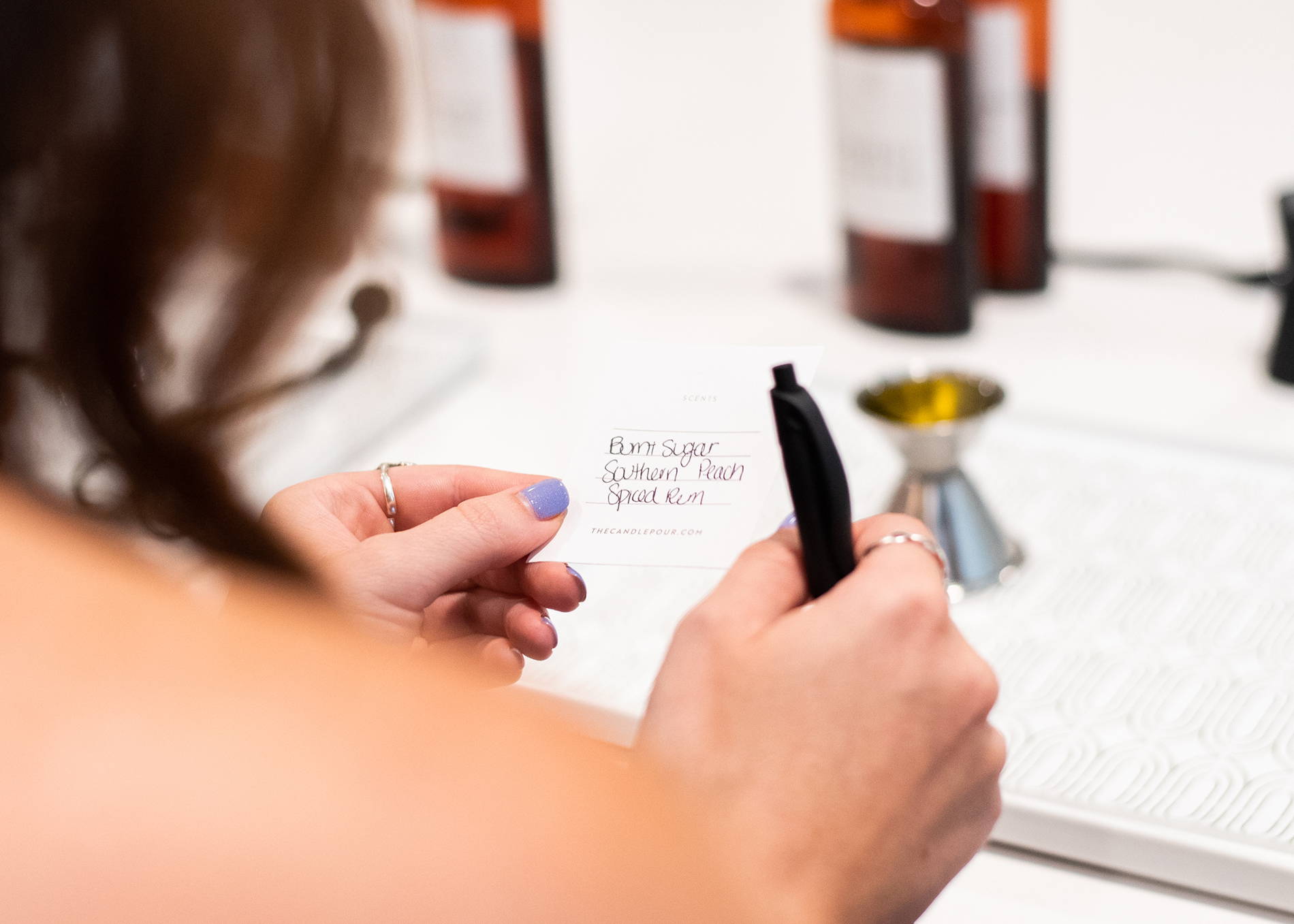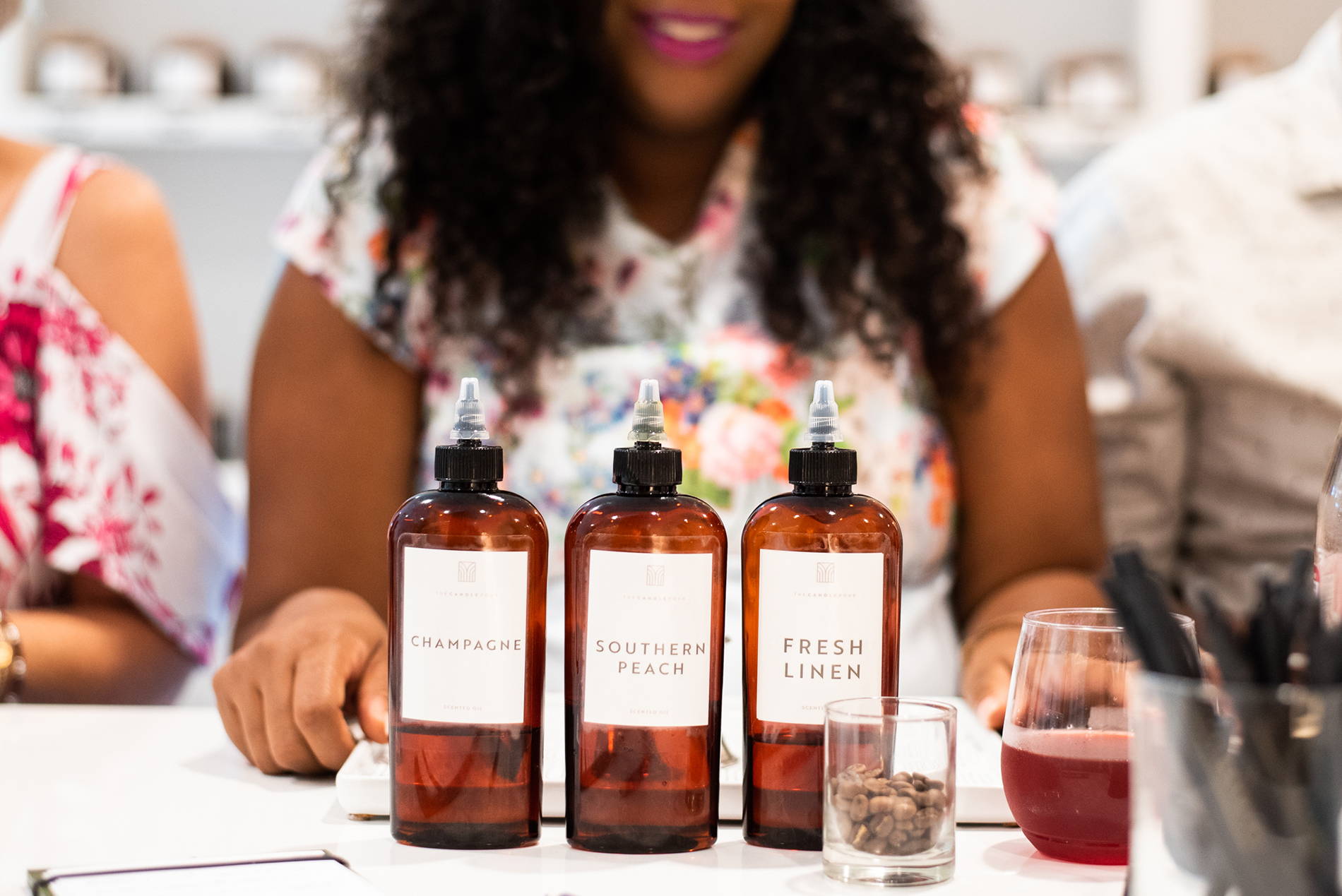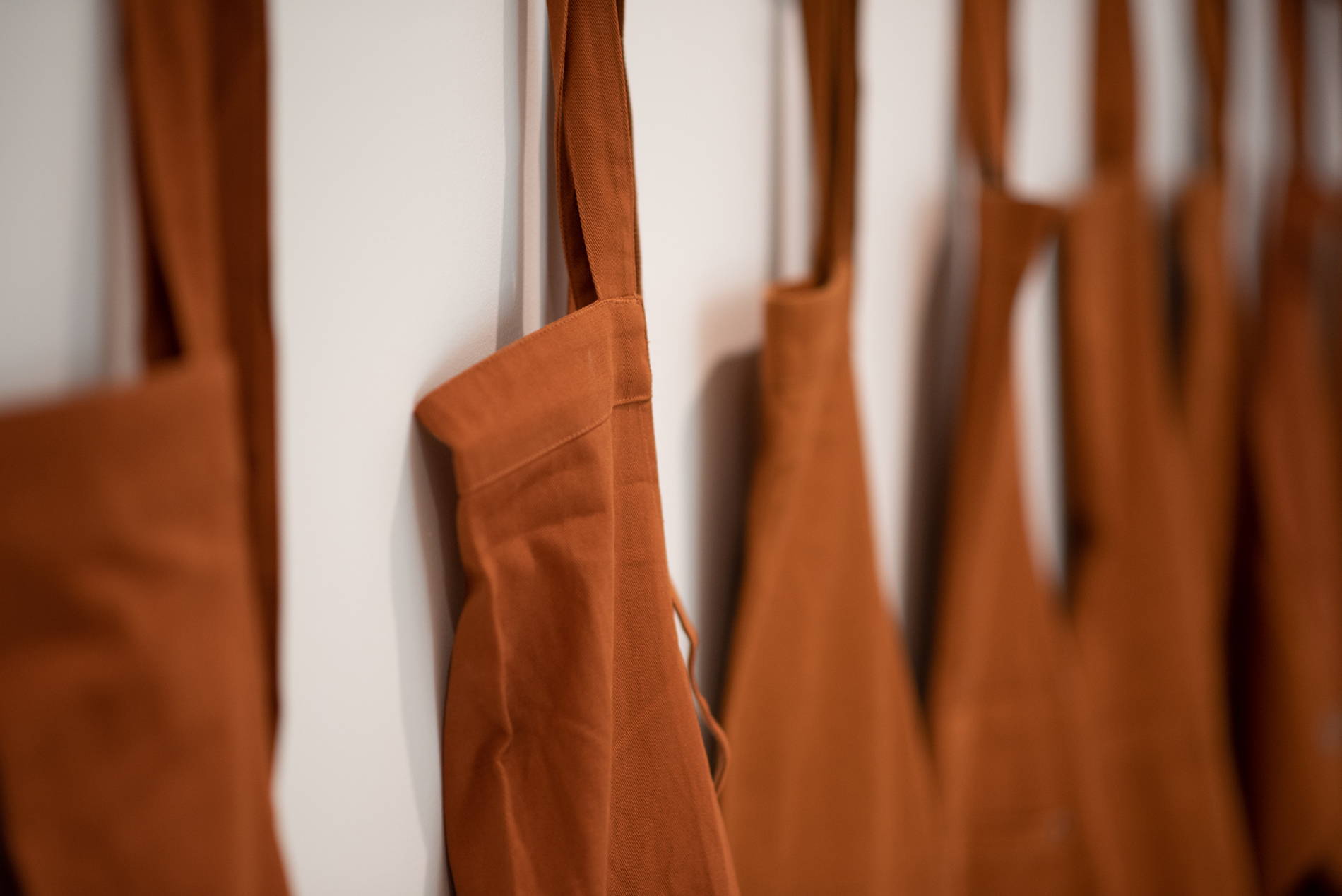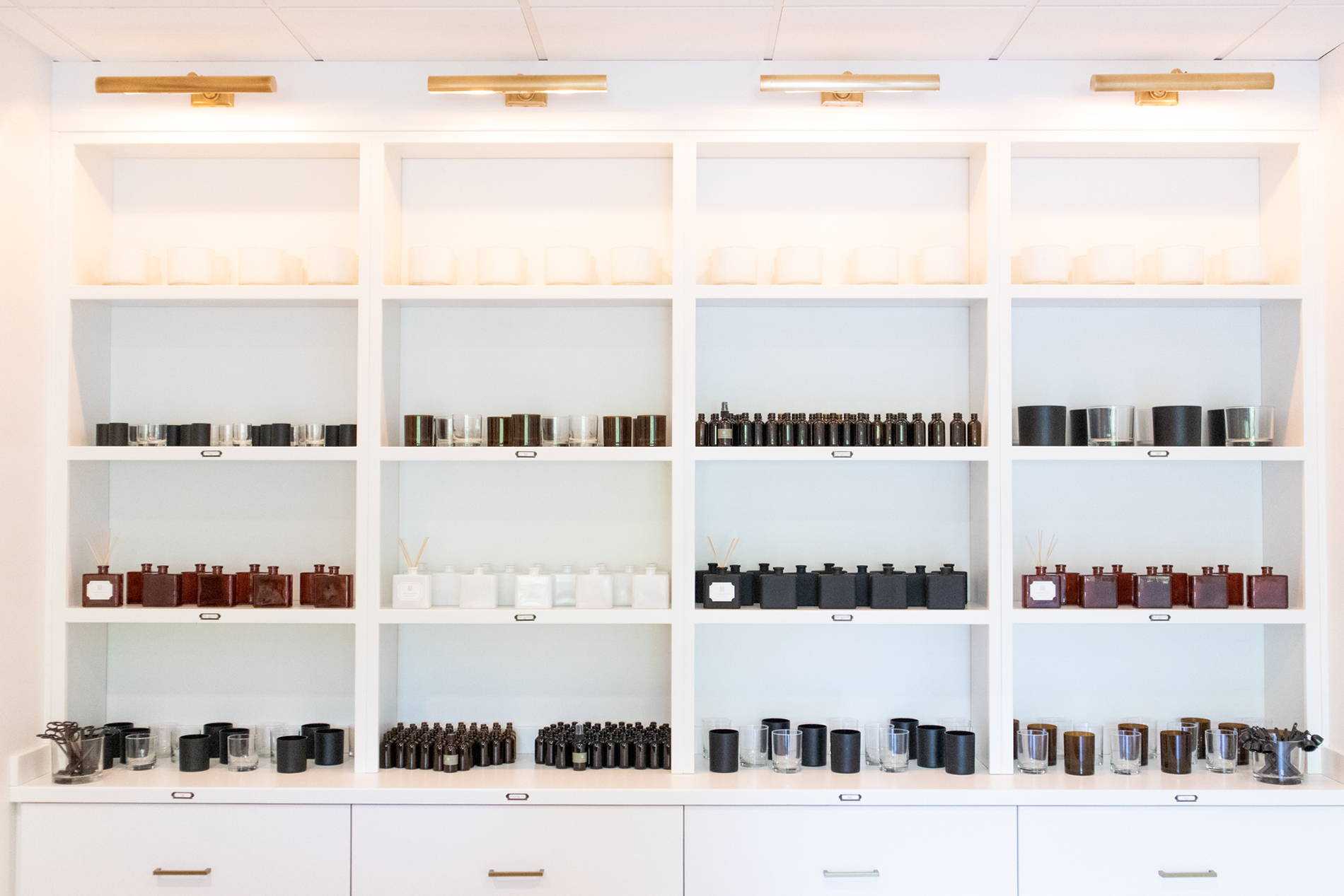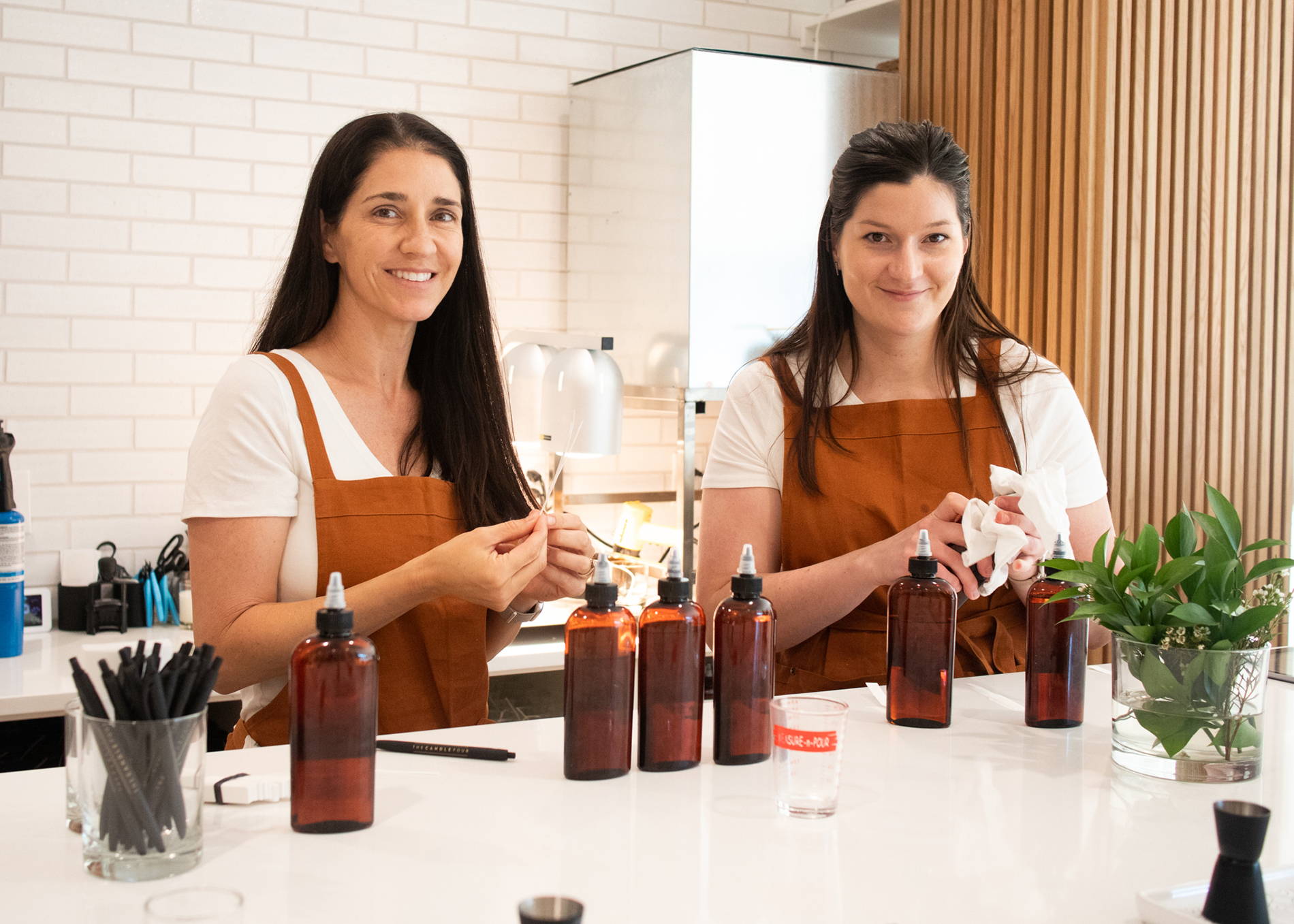 Create Your Perfect Scent
The Candle Pour is a custom candle-making experience that allows you to create your own soy-wax candle from your choice of over 100 different fragrance oils.
The process in our shop only takes about 30 minutes for all products. Once your candle is poured, it will need to set for 1.5 to 2 hours before it is ready to go home (most of our flameless options can be taken with you immediately). Hyde Park provides several great options for shopping, restaurant, theatre & fitness to fill your time while you wait, or you can come another day to pick up your candle.

Choose from over 100 different fragrance options. Our fragrances range from earthy & masculine to floral & fresh. We also provide some other unique options including the food & beverages like Champagne & Baked Bread.
We offer candles as well as flameless options. We have four sizes available for candles and four color options. In addition to our soy wax candles, we offer flameless create-your-own options including: reed diffusers, linen spray, room spray, body spray, wax melts and pure-fragrance oil.
Once you have selected your favorite scents, and chosen your vessel, it is time to make your product with one of our Scent Specialists! Take a seat at our Pour Bar and you will begin working with our team to create your custom product.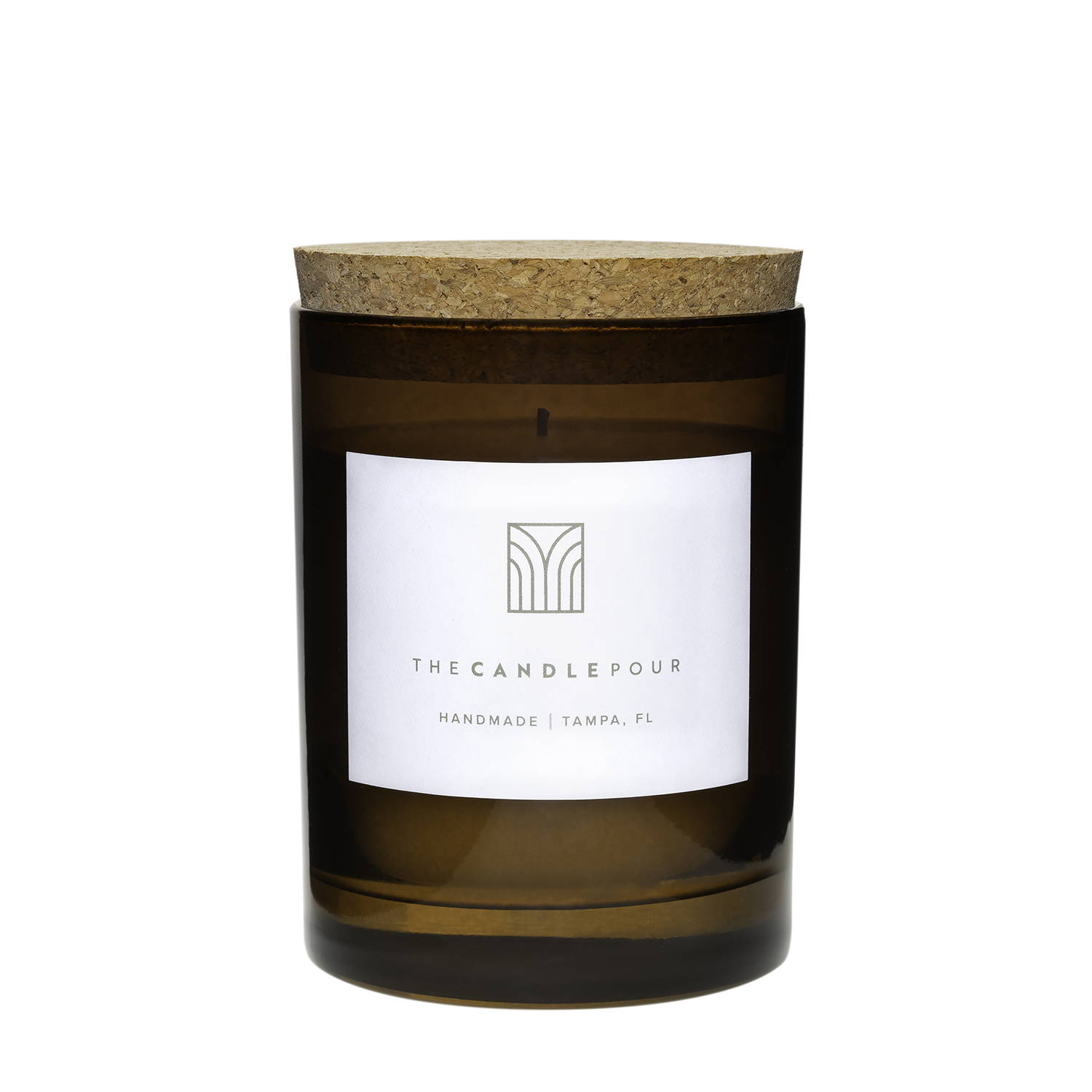 The Candle Pour is an experience where you do not need a reservation to come in. Walk-ins are always welcome. We do ask if you have a party of five guests or more, that you speak with one of our team members ahead, so we can staff properly as well as try to schedule other large parties at another time. Please note that calling ahead is not a reservation and depending on availability of our bar area, you may have a wait to be seated.

Located on the 2nd Floor above Paper Source

Mon - Sat : 10am - 8pm
Sun: 11am - 6pm