the experience: Frequently asked questions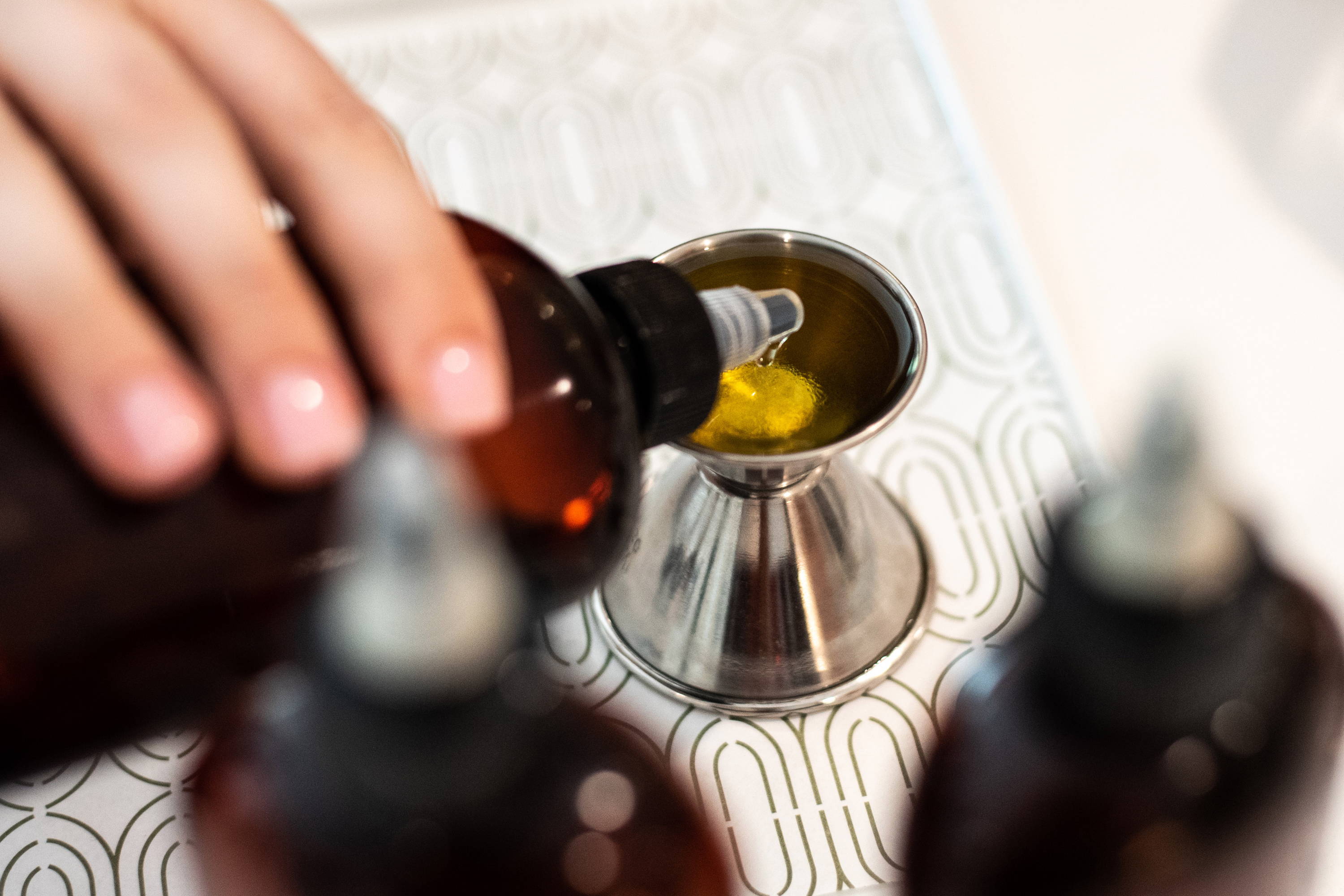 DO I NEED TO MAKE A RESERVATION?
We do not take reservations. We are a walk-in based business. We ask that if you have a party of 5 or more that you make a call ahead so we are staffed appropriately. Please visit our events page and fill out the form to request a date and time for your group.
HOW LONG DOES THE EXPERIENCE TAKE?
You should budget about 45 minutes in our shop to smell all the scents, determine your favorites, and create a blend. It takes about an hour and a half to two hours for a candle to set after its been poured. Most of our customers will plan to eat or do some shopping while the candles are prepped, labeled, and bagged. If your candle will be ready after we close, you can pick up the following day or throughout the week.

WHAT ARE YOUR HOURS OF OPERATION?
Our normal hours of operation are Monday - Saturday 10am-8pm and Sunday 11am-6pm.

HOW MUCH DOES IT COST TO MAKE A CANDLE?
Our pricing depends on the product that you choose to make. The price includes the process of choosing your scents and creating your very own custom scent blend. Our prices range from $20-$55.
8oz candle: $25
12 oz candle: $30
3 Wick: $55
Reed diffusers: $35

1oz Fragrance oil: $22
Room / linen sprays: $20
Wax Tarts: $20
IS THERE A SITTING FEE FOR THE EXPERIENCE?
No, there is not a sitting fee. The experience is complimentary. So the price of your product is the price you pay for the experience.
IS THE EXPERIENCE KID FRIENDLY?
Yes. We welcome all ages! We do ask the parents for one on one supervision for children ages 8 and under.
CAN I BRING MY OWN VESSEL TO MAKE A CANDLE?
No. We provide vessels that have been tested with our wicks to ensure optimal burn time and quality. Outside vessels cannot be filled as we cannot guarantee how they will burn or even if they are safe to burn.
Located on the 2nd Floor above Paper Source

Mon - Sat : 10am - 8pm
Sun: 11am - 6pm
**Closed Easter Sunday 4/12/20**