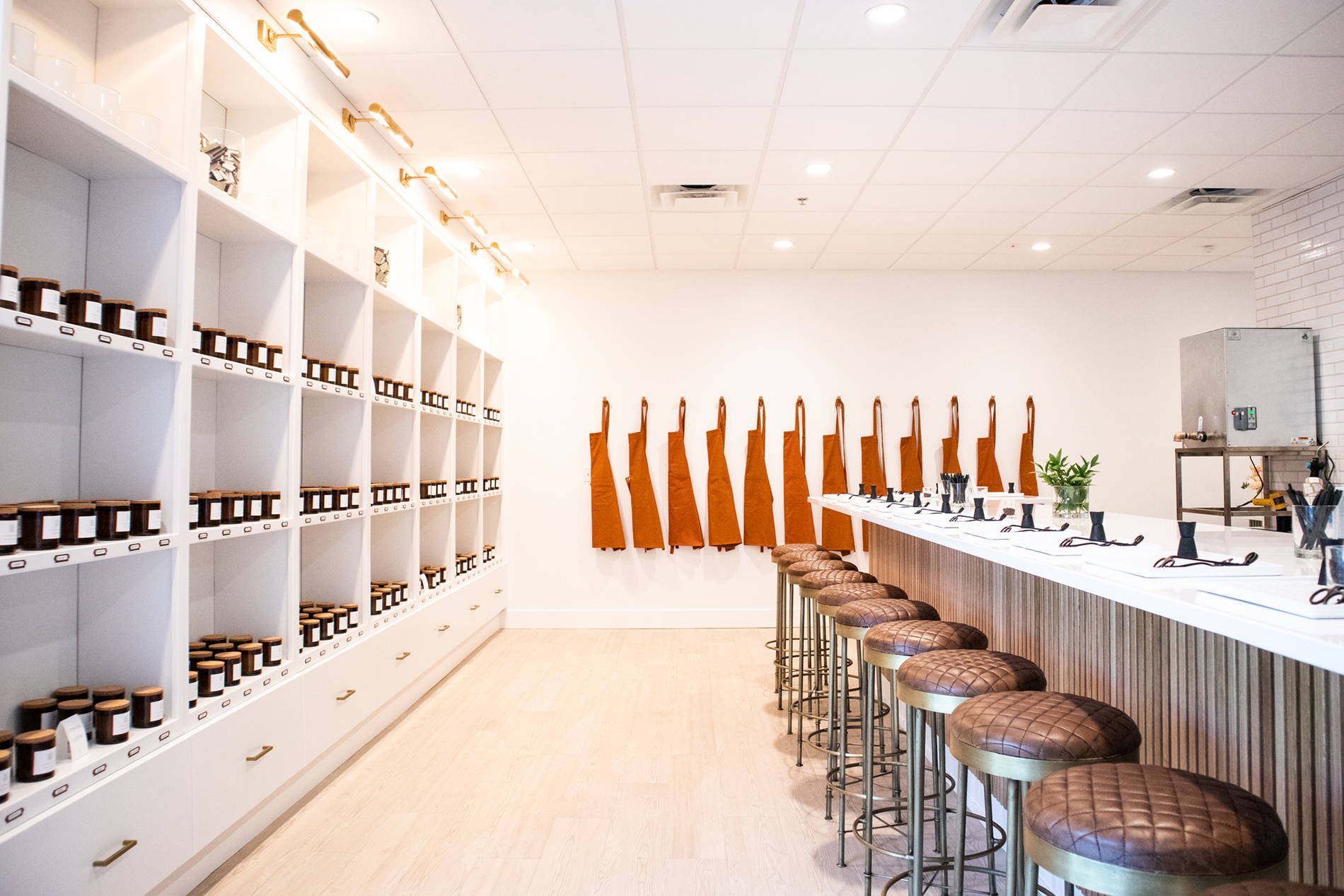 Welcome to The Candle Pour. We are Tampa's first pour-your-own custom candle experience and family-owned and operated.
We offer over 100 unique, premium fragrance oils to choose and design your own custom scent to be blended into a candle or other flameless options. In addition to our soy wax candles, we offer other create-your-own options including reed diffusers, linen spray, room spray, body spray, wax melts, and pure-fragrance oil.

Our fragrances range from earthy and masculine to floral and fruity. We also provide some other unique options including foods and beverages like Champagne and Baked Bread.

We are dedicated to producing products that are clean for your home and the environment. Our candles are made from natural soy wax, pure fragrance oils, and cotton wicks to assure a clean and longer lasting burn. The oils we carry are all skin safe with no additives.

Misty and Dennis Akers founded The Candle Pour in 2019. They wanted to create a business that would provide a wonderful guest experience with a unique product that people could use every day. In a world where life is revolved around technology and more online interaction, The Candle Pour creates a social and interactive experience that brings people together.
Making custom fragrance products is a unique and enjoyable activity that is perfect for groups and individuals of all ages. We can host many types of events including corporate outings, team-building, birthday gatherings (adults and kids), ladies' and guys' nights, date nights, networking events, and any other reason to get together to create something special.
In addition to our "in-store" experience, we also provide a range of services for you to create a custom scent and product for your business, special event, or gifts. You can also purchase all of our products online or create your own!

Located on the 2nd Floor above Paper Source

**Please follow us on our social media accounts for updates on our reopening.**