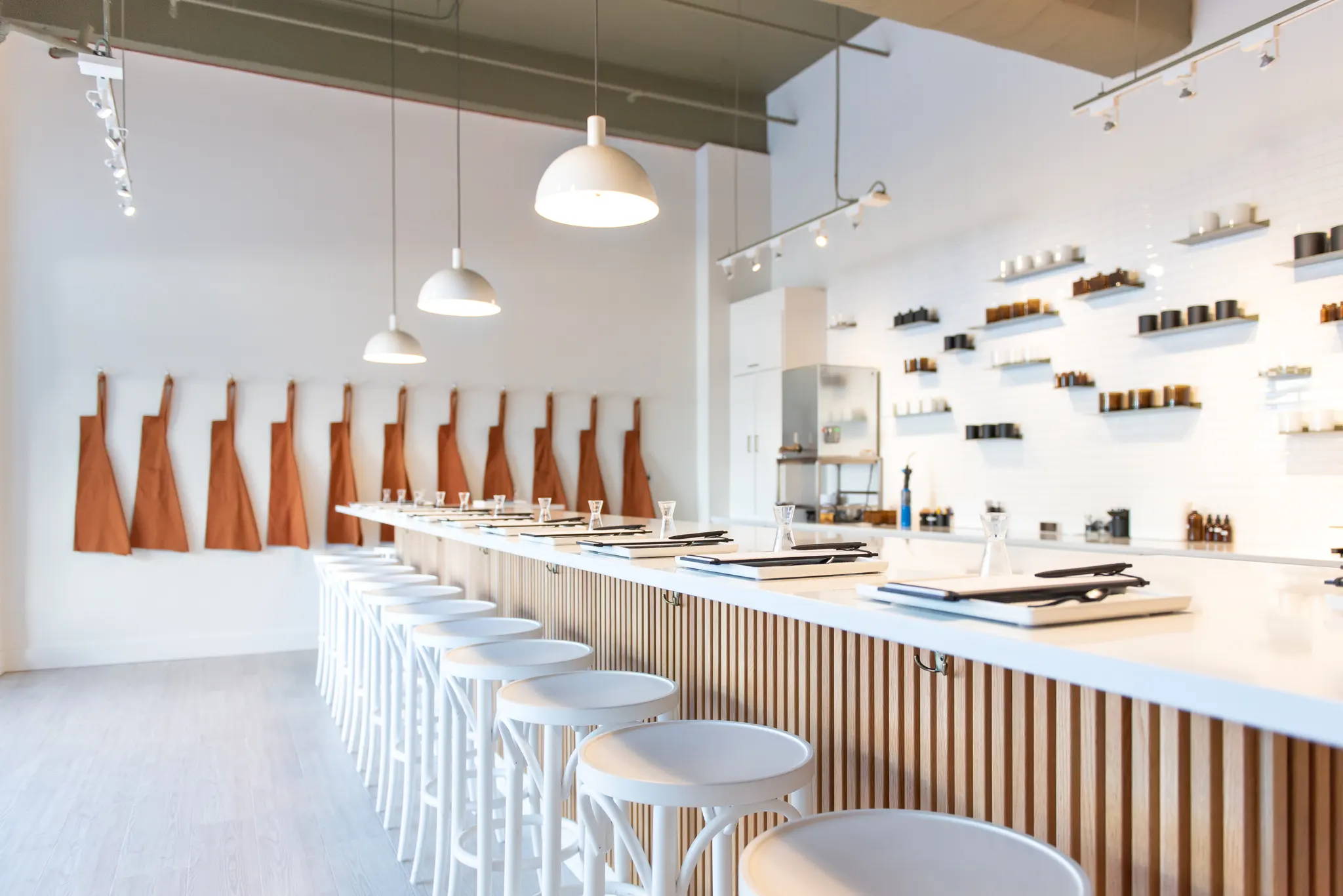 Tampa Bay's 1st Custom Candle Experience. Experience the art of custom candle making with The Candle Pour, where guests choose from over 100 fragrance options to create a unique scent blend. Our location in Hyde Park Village is 1619 West Snow Circle (behind Bartaco & Lululemon).
CRAFT YOUR UNIQUE SCENT
With guidance from our scent specialists, you will create your own signature sent blend and personalized product.
PROCESS
Our process takes about 30-45 minutes for most products. Candles will be ready 2 hours after they are poured, and most flameless products can be taken home immediately. Candle poured within the last 2 hours of closing will be picked up the following business day.
RESERVATION INFORMATION
While reservations are highly recommended, walk-ins are always welcome on a first-come, first-served basis. If you a planning a group visit with 13 or more guests or wish to reserve a private experience, please visit our Events page for more details.
PLAN YOUR VISIT

Hyde Park Village offers a plethora of options to enhance your visit. Explore a range of shopping, dining, entertainment, and fitness venues nearby while you wait. We recommend booking your reservation at least 1 hour before your next activity within Hyde Park Village.
PREMIUM FRAGRANCE OILS
Our commitment to excellence is evident in our carefully selected fragrance oils. From warm and inviting notes to refreshing and invigorating blends, our fragrance library will allow you to explore and craft a one-of-a-kind scent.