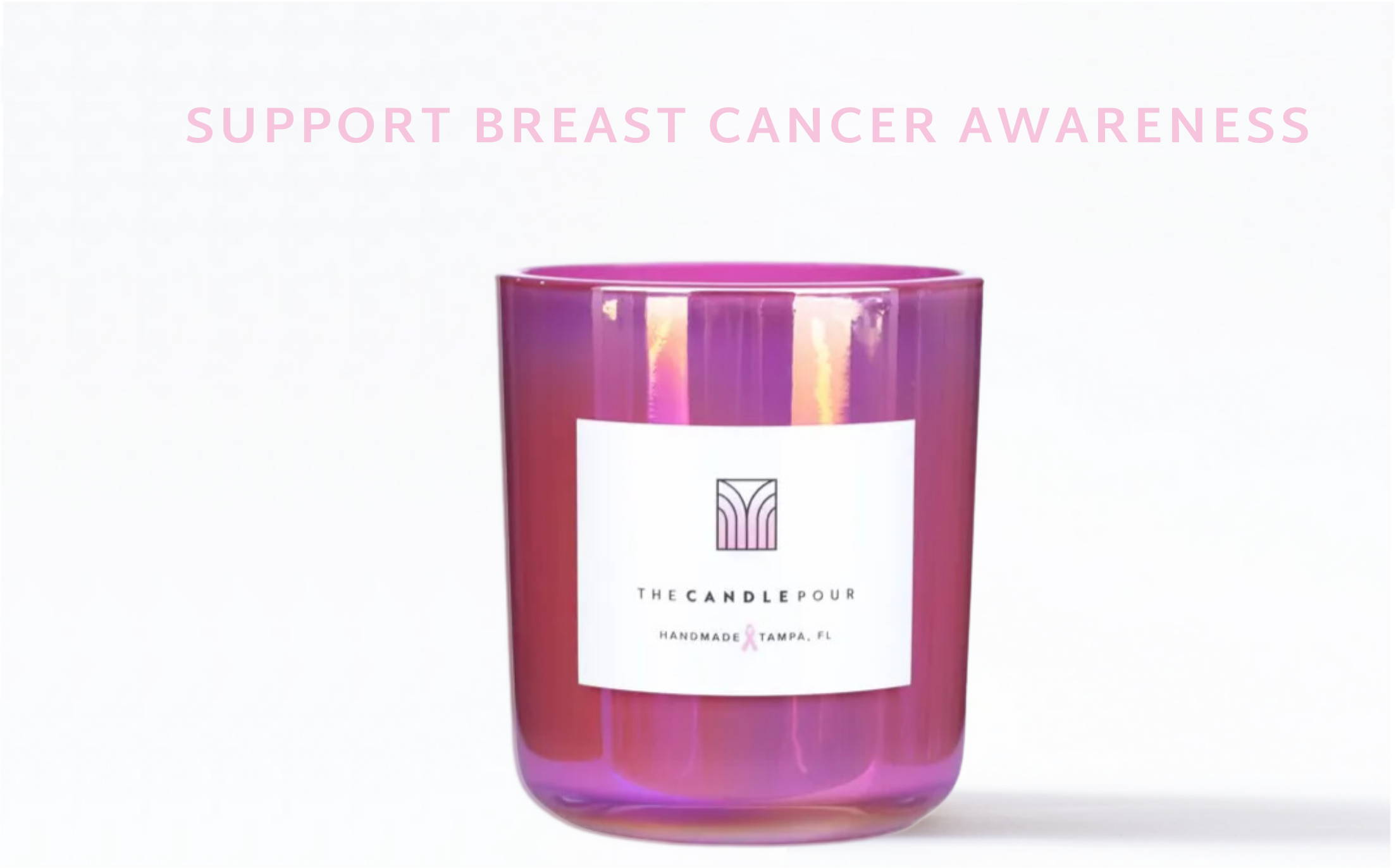 JOIN US IN THE FIGHT AGAINST BREAST CANCER
For the 5th consecutive year, The Candle Pour is proud to stand alongside Moffitt Cancer Center in their commitment to battle breast cancer. October is Breast Cancer Awareness Month, and we're harnessing the power of pink to make a difference.
OUR MISSION: AWARENESS AND SUPPORT
Pink is the official color of Breast Cancer Awareness Month, symbolizing hope, strength, and unity. This October, The Candle Pour is featuring a limited edition pink vessel designed to raise awareness and support for Moffitt Cancer Center's relentless fight against breast cancer. Every dollar we raise goes directly to patient care, making a direct impact on those in need.
LIGHTING THE PATH TO PROGRESS
We are honored to partner with Moffitt Cancer Center, an organization renowned for its groundbreaking research and compassionate patient care. For the entire month of October, we pledge to donate 20% of the proceeds from every PINK candle sold. Whether you choose to partake in our unique pour-your-own experience or opt to purchase our signature PINK blend, your contribution will drive funds towards breast cancer research and patient support.
HOW YOU CAN MAKE A DIFFERENCE

Visit any of our locations in October to create a customized limited edition PINK candle or purchase a PINK vessel with our signature PINK blend.

Create a customized PINK candle online or purchase our PINK blend.

Share our mission with your friends, family, and social networks to spread awareness.

Know that 100% of the donations we collect will be directly channeled into patient care, offering hope and healing to those fighting breast cancer.

Together, we can illuminate the path to a future free from breast cancer. Join us this October at The Candle Pour as we ignite hope, inspire change, and support the exceptional work of Moffitt Cancer Center.
An uplifting blend of rose petals and white tea, with notes of watery greens, softwoods and subtle hints of white florals.